2021 Honorees
Innovator Award
This award recognizes an individual or organization that has created innovative solutions to improve the health and economic security of older adults in the community. It is in honor of Jack Ossofsky, a former NCOA president who launched numerous successful programs and promoted the true promises of an aging society.
Senior Citizens Home Assistance Service, Inc. (SCHAS)
In its 50th year, SCHAS embarked on a challenge of pandemic proportions. When the nation shut down, the staff found a way to keep current employees paid while delivering essential supplies to older adults in rural and urban East Tennessee. Within four days, the team raised $20,000, created an online and phone intake system, and began marketing a service to shop for older adults and people with COVID who could not leave their homes. No one was turned away from the SCHAS Out Shopping (SOS) program, and it allowed individuals to order their own food, cleaning supplies, and toiletry items to be delivered to their doorstep at no cost. Those who could afford items paid by cash, credit, or SNAP card. A third of recipients had no resources and received their requested items for free. The program saved lives and prevented financial exploitation of some of the most vulnerable members of the community.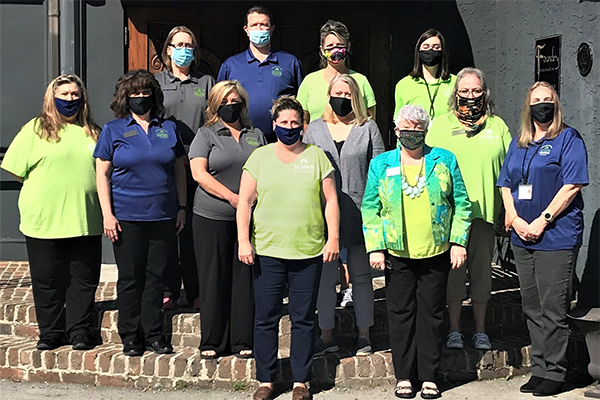 This award recognizes an individual or organization working to ensure that every person—regardless of race, income, or background—has the resources to age well. It is in honor of Frankie Freeman, a civil rights attorney and former NCOA Board member who was the first woman appointed to the U.S. Commission on Civil Rights.
Dr. Steven Wallace, UCLA Fielding School of Public Health
Dr. Steven Wallace was an internationally renowned scholar on health disparities among older adults, immigrants, and communities of color. He led the effort to have California adopt the Elder Economic Security Standard Index as the official cost-of-living measure for older adults in the state. He championed teams that developed innovative, community-based methods to increase the use of clinical preventive services among older adults of color in Los Angeles. Nationally, Dr. Wallace created the consortium of Resource Centers for Minority Aging Research with a goal of increasing the diversity of the workforce on aging research. A tireless advocate for the rights of immigrants, he served as the principal investigator on the NIH-funded RIGHTS Study that examined how Latin and Asian American populations in California were excluded in health care, social welfare, employment, education, and law enforcement. Throughout his 40-year career, Dr. Wallace was also an impactful and beloved mentor to dozens of students and professionals in the field.